Both nannies and families need to be aware of con artists that prowl nanny matching sites hoping to trick you into sending them money
Many parents these days find themselves worn out trying to have both a career and life at home. And are dismayed when they look into hiring day care services to care for their children while they work – will they be safe? Are there too many kids and not enough care givers? In response to these questions, parents are turning more and more to nannies as a way to care for their children. There are several resources available to parents on the lookout for experienced and responsible nannies, including web sites that match nannies to families and vice versa.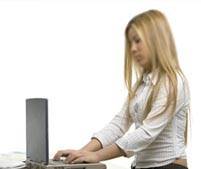 These sites offer both nannies and families an opportunity to create personal profiles. Nannies and families can search the web site's database of profiles to try and find the best fit. Search criteria can include: age, gender, experience levels, skills, location or country of origin for au pair services. Once a search has been conducted the nannies and families can link up, correspond and build a relationship that could (or may not) lead to a job offer. Unfortunately, just as nannies and families have discovered these web sites, so have scammers looking to perpetrate fraud on unsuspecting victims.
How Nannies Get Ripped Off
Scammers fill out an online profile at a matching web site. They pretend to be a wealthy family in need of a new nanny urgently, stressing their willingness to pay a very high wage in exchange for top notch care for their children. To further attract the nanny's interest, the con artist sends a large check or money order to the nanny. Right away they say they sent too large a sum by mistake and ask for part of it to be returned. Of course this is done before the original funds clear the bank because when they do, the nanny will realize they've been tricked by a traditional money order scam.
Good scammers understand how to take hardship and especially fear and turn it to their gain. Many nannies really need these positions and receiving a generous amount is meant to disarm you and make you think you've hit the jackpot. It's not hard to see that many nannies could fall for this scam. Remember the old adage, "if something seems too good to be true then it probably is". Individuals don't send large amounts of money to others they neither know nor trust. If something like this happens to you, stop and really evaluate the situation before acting. You could really save yourself a bundle.
How Families Get Conned
Unfortunately, families can get conned just like nannies can. The con artist will sign up and pretend to be a nanny looking for work. They portray themselves as experienced with excellent skills and references. They lie in wait for families to contact them. Once contacted, the fake nannies take great pains to develop close relationships with the families searching for a nanny.
When convinced the nanny is eligible to work in the United States, the family offers the position to the bogus nanny. Everything seems like it's going well, but at the last minute the nanny sends a message saying they're just short of the funds needed to purchase the plane ticket or a close family member has suddenly taken ill and needs money for treatment.
Because of the time taken to develop the relationship, most people feel they can trust the nanny at this point. Beware as con artists work very hard to trick you and can be very believable. No matter how swayed you may be, never send money to strangers. To protect yourself from these types of scams, check references right away, before establishing a relationship with any potential nannies. If the references seem dubious or don't check out completely, stop working with this particular nanny and move on as they're many legitimate nannies looking for work.