Work-at-Home Scams like envelope stuffing, medical transcription-home typing jobs, turnkey websites, multi-level marketing and reshipping don't deliver on their promises and could end up costing you money.
You've seen those advertisements on the web, TV, brochures and in magazines. They all claim you can make big dollars while working from home, sometimes for as much as $50 to $200 per hour. Sound good? You bet! With our slowing economy, these come-ons are working better than ever with retirees, stay-at-home moms and college students all looking to make a few extra bucks.
But hold on to your hats, caution U.S. Postal Inspectors. While there are a few sincere work-from-home job openings, the vast majority of these opportunities don't deliver on their promises and don't pay.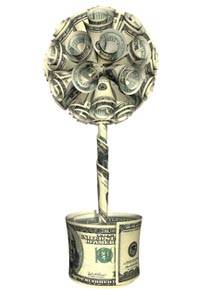 The Postal Service's Consumer Advocate department recommends that work at home job seekers should do their homework before agreeing to any offers for home based work. Ask a lot of questions…how long has the company been in business? Have they always used home based workers or do they have other methods for getting production done? Are there any complaints for this business in the Better Business Bureau's database? Do they have any references so you can contact others who've worked for this business in the past?
Federal, state and local consumer protection agencies are banding together with the U.S. Postal Service's Consumer Advocate and U.S. Postal Inspectors to inform the public about techniques they can use to avoid becoming a victim of home based business fraud. Most of this education is given out during National Consumer Protection Week, usually held throughout the first week in March. Visit https://www.ncpw.gov/ for more information.
Envelope Stuffing
One of the most common home business scams is envelope stuffing, and yet, despite all the attention given to it in the media people fall for it every day. If you think stuffing envelopes sounds like a great idea for a home business then you definitely need to educate yourself about how envelope stuffing scams work so that you can save yourself some money.

Read our article on Envelope Stuffing Scams
Reshipping Fraud
This business you can do from the comfort of your own home may sound great but if helping people fence goods purchased online with stolen credit cards sounds like an ideal business opportunity it may be too late to save you. If you've seen postings for reshipping job opportunities but want to learn more than this article has the crucial information you need to save yourself money and a brush with the law!

Read our article on Reshipping Fraud
Turnkey Website Scams
You are promised a turnkey website with incredible sales potential but what you often get little more than a multilevel marketing scam or a website so poorly made that it's all but worthless. There's plenty of money to be made on the internet but you have to be careful you don't fall into a turnkey website trap. Our article on turnkey websites explains both how these scams work and how you can avoid becoming a victim and the owner of a worthless internet business.

Read our article on Turnkey Website Scams
Home Product Assembly or Crafting Scams
Many people get suckered by this common work at home scam that promises a high income for building products and crafting out of the home. It would be a dream for many if it was a real opportunity but the reality is it's just a scam. If you or someone you know has had a brush with home crafting scams then this article contains vital facts you need!

Read our article on Product Assembly and Home Crafting Scams
Home Typing or Data Entry Scams
This scam is similar to so many of the other work-at-home scams that you might mistake it for one. That's because con artists know how much people desire and sometimes need to work out of their homes. There are all kinds of reasons for this including job loss, child care or people with handicaps. In other words, these home business scams prey upon those with the least to lose.
How home typing scams work
Have you ever seen something posted in the window of a grocery store about making "big money" by doing data entry or typing at home? Some of these ads go as far as promising up to $250 an hour! Heck, why not. It's a scam anyway so you might as well promise an outrageous income to get people's attention. These ads also appear in small newspapers and even on the web. These ads appear almost everywhere and they are all scams. What happens is that if you sign up you are required to pay a fee to get a database of potential customers and leads to companies that are known to hire telecommuters. Some of these scams go as far as asking you for a fee to get a specific job. Who ever paid for a job? If someone asks you to, run away, because you're being conned.
Home Medical Billing – Medical Transcriptionist
While there are some people making decent money doing medical transcription out of their homes, it takes a lot of study and understanding of medical terminology combined with a good ear. This means months of study and even then you still might not cut it because the job itself can be quite difficult. But this has nothing at all to do with the outright scams you see in Little Nickel want ads and the internet where $100 an hour is promised if you just send in $250 for their Home medical Transcriptionist Starter Kit. There are a lot of variations in price and name but the scam is the same. Our article exposes these phony offers for the scams that they are.

Read our Medical Billing or Home Transcription Scams article.
Multilevel Marketing (MLM) Scams
Multi-Level Marketing scams come in all shapes and sizes. Some are simply pyramid schemes while others involve selling worthless products no one would ever want or need. All of them promise high incomes and you only have to work part-time. If the lure of big money has led you to multilevel marketing then you really need to read our article and then investigate whatever plan it is you want to become involved with. It may not be a scam but the odds are not in your favor since the vast majority of multilevel marketing plans are fraudulent.

Read our Multi-Level Marketing Scam article before signing up for one of these programs!
Work at Home Scam Links: