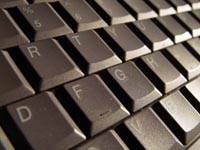 Don't get suckered into divulging your PayPal login or other personal information that could compromise your PayPal account.
PayPal is a very popular way of paying for and being paid for items sold online.
You might think of it as a sort of online bank. The services PayPal provides make
commerce online easier than it would be without it.
Just load some funds into your account, look around for something to buy and when you find it you can buy it instantly.
The funds required for the purchase are electronically moved from your account to
the seller's account. Have you thought about what might happen if someone was able to
access your account fraudulently? They'd be able to whisk away your money in the blink
of an eye. Our PayPal tips can help you avoid this bleak scenario and safeguard your account.
PayPal Password Protection
Don't share your password with anyone
Create a password that's secure. Use a combination of letter, cases, numbers and symbols. Avoid obvious passwords anyone could guess.
Create a password only used to access your PayPal account. By this we mean don't use the same password you use for online services like AOL or instant messenger logins. Remember, this is a bank and it's got your money in it.
Don't leave your PayPal password out in the open where anyone can see it.
Change your password often. Once a month or quarterly at the very least.
Email Phishing & General Security Tips
PayPal will never send out generic messages with subject lines like: Hello PayPal user. They will always use the first and last name entered into your account or your business name to contact you.
Watch out for those "Your account has been frozen due to fraud" or similar messages. If you receive an email like this, don't click a link in it to go to PayPal to enter your personal information. You should be able to remember PayPal's web address. Just type it in whenever you feel a need to investigate emails like this.
Don't download attachments from unknown sources. This is a great way to install a trojan horse program onto your computer. If you do someone could have full access to your computer.
Don't share your PayPal account with anyone. If someone asks if they can use your account to transfer money somewhere else ask yourself why they need your help to do this. They might be trying to trick you into helping them launder money which is illegal.
One final tip: Be skeptical of any phone call, letter or email regarding your PayPal account. Someone could call you on the phone pretending to be a PayPal employee working in their security department telling you that your account has been compromised.
All they need is your password or Social Security number to verify they're speaking to the account holder.
Never give information like this over the phone unless you initiate the call. Even then you'd better be quite sure you know who you're talking to. Remember, PayPal is a bank and they handle money. Your money.
When in doubt contact PayPal directly by email or phone call.
If you think your account has been compromised in any way, contact PayPal immediately.
PayPal Scam Related Links: