Phony insurers take the money and run when the biggest medical fees are due, leaving you with a mountain of debt.
Government agencies and officials have started warning consumers about another insurance scam on the rise – phony medical insurance. They claim it's become so widespread that hundreds of thousands of consumers could potentially be at risk; leaving these folks unsuspectingly holding the bag for millions of dollars in unpaid medical bills.
This scam, while still relatively unknown, can lead to personal bankruptcy. It works like this: a bogus company acts like a legitimate medical insurance firm. You sign a contract and start sending in your premiums. They pay a few of your initials bills, usually small ones for lab work or office visits, and then vanish when the bigger claims are filed.
Not only are the companies themselves fake, but the policies you signed are too. It's all part of a plan to get you to think they are legitimate. The names are also carefully created to try and trick you. Take two of the largest bogus companies, Employers Mutual and TRG Marketing, those names sound very real.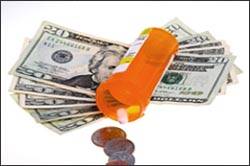 These warnings are coming because the number of incidents for this type of insurance scam is on the rise. In February 2004, the General Accounting Office published a report for Congress titled, "Private Health Insurance: Employers and Individuals are Vulnerable to Unauthorized or Bogus Entities Selling Coverage" (www.gao.gov/new.items/d04312.pdf). In this report the GAO references data from the Department of Labor that states, "144 unauthorized entities covered at least 15,000 employers and more than 200,000 policyholders from 2000 through 2002." The estimated cost to these employers and policyholders was 252 million dollars in unpaid claims.
The GAO also found that every state in the union has launched investigations through their state insurance commissioner's offices. They are working diligently to close and prosecute the companies and individuals responsible. But it's a slow and expensive process.
How to protect yourself from phony medical insurers
In the fall of 2001, the National Association of Insurance Commissioners issued a press release (www.gao.gov/new.items/d04312.pdf; pg 47) for states to use in warning consumers about this type of medical insurance fraud. In the press release they highlight the following items:
Legitimate ERISA Plans
Get the Facts
How the Scam Works
Avoid Becoming the Next Victim

Dig deeper on companies that offer low rates and high coverage
Double check that your insurance agent is selling a state licensed insurance product. Report them to your state's Insurance Commissioner if they aren't.
Deal with highly regarded and respected agents only
Get the name of the insurer and double check their license
Beware the terms "stop-loss insurance", "ERISA" or "union plan". Call your state Insurance Commissioner's office if your insurance agent uses any of these terms.
However, the number one thing to do as a consumer is to make a quick call to your state's Insurance Commissioner's office to confirm the policy you're considering is genuine.