Rental Scams – Cheating Both Landlords and Tenants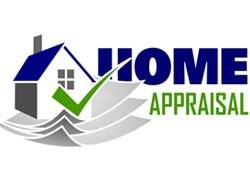 Landlords and tenants should be wary because rental scams are on the rise as criminals move in to take advantage of the volatile housing market.
Many people never consider how easy it is to take advantage of someone looking for a property to rent. Few give it a second thought. Fewer still take the steps necessary to ensure the person they're renting to or from isn't a criminal until it's too late.
Avoiding rental scams begins with understanding how they work. Once you know what to look for, your chances of identifying one before you hand over your money increase enormously.
Ploys used by scammers to steal rent money:
Renting with the intent of renting to others. This scam works just how it sounds. A scam artist rents a property so they can show it to other prospective renters. They'll collect first and last month's rent, security deposits and any fees or charges they can squeeze out of their victims before skipping town with the loot. There have been reports of a single property being leased or rented to dozens of people before the crook vanished with their money.
Renting on behalf of the owner. This scam is similar to the previous one but there's one major difference: the scam artist claims to be helping someone else rent the property. They might be sick, or overseas, or just too busy to do it themselves for whatever reason. Once the scammer collects first, last, deposits and fees they skip town. The renter then discovers the home wasn't for rent. The owners or renters may have been away for business or pleasure, or it's a vacation home, or it could be a foreclosed property. Either way you're out the money if you fall for it.
Nigerian Rental Scams. This scam is a variation of the two previous scams but differs in that it takes place on the internet and the scammer doesn't need to be present and may never have been to the property. This scam is especially dangerous because it targets both property owners and renters. One flavor of this scam involves a crook finding a photo of a property and its address then posting them on Craigslist or other online rental websites hoping someone will be willing to wire them the first and last month's rent, security deposits, and assorted fees (Sound familiar?). If you think no one falls for this, guess again. People are generally quite trusting and the ad will be so enticing that the potential renters will think they're getting a bargain.A variation of this scam is the classic Nigerian 419 scam. Someone will answer an online posting for a property and ask to pay by Western Union or an equivalent money wiring service. If the landlord takes the bait, and many do, the renter will "accidently" pay too much. The renter will apologize and ask for the extra funds to be sent back to them. If the landlord doesn't wait for the payment to clear the bank and sends the money, they're out whatever they send. That's the scam and it's very successful.
Now that you know a few of the most common rental scams, let's look at how to detect and avoid them! Below are some ways you can find out if you're dealing with the actual property owner.
How to Avoid Getting Scammed When Renting an Apartment
Renting an apartment is one of a person's biggest expenses — both in terms of initial cash outlay for first month's rent, last month's rent, and deposit and the monthly rent payments. Thieves looking for an easy source of cash are well aware of this. Here's how to avoid getting scammed.
1. Verify the owner of the apartment
When out looking for an apartment, verify that everyone you talk to is who they say they are. One of the most common schemes involves someone saying they are a manager of an apartment when they aren't and taking a deposit.
If you're looking at large complexes with a clearly marked leasing office, you're probably safe. With small buildings or house rentals, always check public records to verify who the owner is and verify the person you're dealing with actually works for them.
Search local government websites for the rental properties address and make sure the name listed matches the landlord's ID.
2. Never pay cash
Never pay cash so that there is a trail of where your money went. This is especially true if you do wind up paying the wrong person. A receipt means very little — if they've just lied to you about owning the apartment, writing up a false receipt means nothing to them.
A check gives you more protection than just saying who you wrote it to — it is also returned to your bank with the account information of the person who cashed it. If you were scammed, the authorities will be able to trace it and you'll have a higher chance of recovering.
3. View online reviews with suspicion
The places with the best reviews are often the places with the biggest problems. Very few actual tenants leave apartment reviews, so an apartment with a large number of five-star reviews in a short period of time is likely paying someone to write them to cover up bad reviews.
On the other hand, many tenants who had a bad experience will go out of their way to leave the worst review possible. Use reviews to check for common complaints such as noise or bugs, but don't rely solely on them to make big decisions.
4. Check your lease carefully
Some apartment managers go so far as to write in a higher rent amount than you discussed and to demand payment for that amount when rent is due. Other tricks include additional fees, putting appliance repair costs on you, or wording the lease so that a short last month is still full price.
Although technically not illegal, you'll still feel ripped off when you discover you've fallen for one of these tricks.
5. Consider using a broker
Even in areas where apartment brokers aren't common, they may be helpful, especially with a long-distance apartment search. They will already be familiar with what companies are legitimate and will have heard of any major problems. J
ust be sure you know how they are paid — if they receive money from apartment complexes or their pay increases if your rent does, understand that they have an incentive that doesn't necessarily match your best interests.
Brokers are licensed so you can check with their state to see if they are legitimate. They may also offer protections such as insurance in case of fraud.
Rental Scam Tips for Property Owners
If you're a property owner, we offer the following tips to help you protect your investment:
Keep a watchful eye on your home. If you don't live nearby, consider hiring a home watch service to periodically check the home for odd activity.
Change the locks frequently if you rent the property often. If your previous tenants kept a copy of the keys, they have access to the home!
Ask potential tenants for references and follow up by checking them.
Verify your tenant's employment by contacting their employer.
Run a credit check on potential tenants before renting to them.
Don't let a tenant pay more than you asked for then demand a refund. If you give it to them, you're out the money.
Use Google or another search engine to look up the name, phone number, and prior address. While you're at it, check police records to find out if you're dealing with a known criminal.
This may seem like a lot of work but much of it can be done quickly in front of your computer. If you ask anyone that's been bilked out of their rent money, they'll tell you it's time well spent.
Nigerian Rental Scams – How to detect and avoid them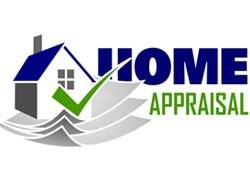 Nigerian rental schemes involve conning people into wiring rent money overseas. These online rental scams are on the rise so it's important to know what to look for to avoid being ripped off!
We've seen so many stories about Nigerian style rental scams that we've decided to devote a tip of the day to them in the hopes that renters and landlords being targeted by these scams can recognize what's going on before it's too late.
Nigerian scams have many variations but boil down to conning people into sending money overseas through money wire transfer services like Western Union. Some of these schemes are obvious and easy to dismiss.
Others are more elaborate and detecting them can be quite challenging because they appear to be legitimate offers at first glance. These are the scams you have to worry about. Luckily, there are warning signs that can tip you off before you get scammed.
Nigerian Rental Scam Warning Signs
You are contacted via email regarding a property. You may have posted on Craigslist, for instance, so email is hardly unexpected. Be on the lookout for poor grammar or comments that make no sense.
The request comes from outside the country. This may turn out to be a legitimate inquiry but once you know it originated from somewhere overseas proceed with caution.
There is a sense of urgency. If you feel pressured to act quickly because of some immediate need, be especially cautious. Scam artists count on decisions made in haste.
Third parties become involved. If the person wanting to rent your property needs to use a friend or someone else as an intermediary in order to pay, you should be at your own highest alert level. This is a common Nigerian Scam ploy.
You will be overpaid. This is one of the tricks these scam artists use to get money out of you. Normally, you would be the one receiving cash in a transaction. In this case, however, the check or money order is made out for more than you requested. Oops. Now they'll want you to wire the extra amount back to them. Once you do, they back out of the entire arrangement and days later you will find out that the check or money order was a forgery and you're stuck with the loss.
How to avoid Nigerian rental scams
Only deal with landlords or renters local to you.
Do not let someone pay more than you asked for.
Do a web search for the renter's name to see what comes up.
If the payment arrives in the form of a money order, inspect it carefully in case it's a counterfeit. Despite your best attempts to determine its authenticity, it may still turn out to be a forgery.
Do not let someone else use your name or Social Security number to buy a property, especially if they offer to pay you for using it.
Don't do anything until the money order or check clears the bank. You could be pressured to act sooner and you might even receive threats. Don't give into anything. Nigerian scams depend on you sending money to someone before the money order clears the bank.